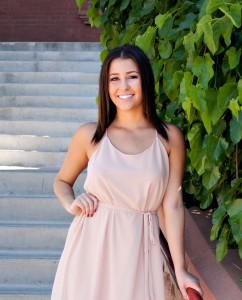 Sales Associate/GIS Analyst
Nicole Garcia graduated from Arizona State University with a bachelor's degree in Urban Planning and minors in both Geography and Sustainability. Upon adding Geography as a minor, she realized her interest in GIS (Geographic Information Systems) and wanted to learn how maps and data could be applied in any field or business.  She continues to further her education in GIS.
Nicole began working for McArthur Land Company in 2016 as a GIS Intern responsible for creating marketing packages, database management, and property research. After receiving her Arizona Real Estate License, Nicole is now a Sales Associate for McArthur Land Company while continuing her work as a GIS Analyst.
Nicole's main focus is on building relationships with landowners, researching properties, and acquiring new listings for sale and selling existing listings of land parcels, master-planned communities, and subdivision lots located in the west valley of the Phoenix Metro area.